Quality & Craftsmanship are Our Standard. Contact Us for a Free Pool Consultation Today.
Voted #1 Pool Builder by Tampa Magazine. Contact Us & Start Your Award Winning Pool Today!
Custom Pools Starting at $58,000. Contact Us for Expert Pool Design & Construction Today.
Tilney Pools Creates Exquisite Swimming Pools & Spas for Your Personal Backyard Oasis.
New Pools Starting at $58,000
Voted #1 Tampa Pool Builder
Custom Swimming Pools & Spas
Elite Florida Pool Builder
Create Your Custom Oasis
Free Custom Pool Consultations
With You Every Step of the Way
Make Your Dream Pool a Reality
Bring Your Vision to Life
Exquisite Backyard Creations
Request a Free Quote
Pools to Meet Your Needs
Complete Backyard Designs
Pools Centered Around You
Your #1 Pick For Pool Installers in St. Petersburg!
When it comes to building or renovating a swimming pool in St. Petersburg, look no further than Tilney Pools for your trusted pool installer. It is our commitment to excellence, unmatched craftsmanship, and exceptional customer service that defines our company. Our team of pool installers will work tirelessly to make your swimming pool everything you imagined it would be. It is understandable that you may be unsure of what to expect during the construction of a swimming pool. Our website provides a detailed breakdown of phases, and we are always available to answer any questions you may have. Communication is key for a positive experience, so we will keep you updated every step of the way.
Our goal as a premier pool installer is to deliver breathtaking swimming pools and exceptional customer service to St. Petersburg residents. From the time we begin to discuss your design to the time we finish, we will keep you updated and in the loop throughout the whole process. One of the reasons we stand out among other pool installers in the area is our after-construction services. The area will be cleared after construction is completed, leaving you with a clean backyard, clear of debris, and ready for your landscaper. Your pool will be filled, the equipment started, and the water chemistry balanced so that your backyard oasis is the perfect spot for you to relax and enjoy. To find out more about Tilney Pools, the area's top-rated, trusted, and leading pool installer, please visit our website and contact us today.
Swimming Pools & Spas, It's All We Do!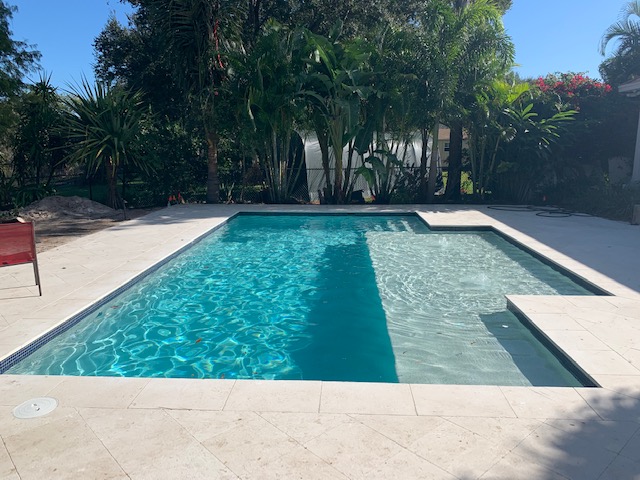 Quality And Craftsmanship Is Our Standard!
We are here to help you with all of your commercial and residential pool needs!
Contact Tilney Pools
If you would like to schedule a consultation with our pool design team or you would like more information regarding new pool construction, pool renovation, pool service, and maintenance from Tilney Pools, please feel free to contact us directly by email, by calling 727-724-4242 or complete the form below. Or let us know if you'd like to stop by our showroom!