Quality & Craftsmanship are Our Standard. Contact Us for a Free Pool Consultation Today.
Voted #1 Pool Builder by Tampa Magazine. Contact Us & Start Your Award Winning Pool Today!
Custom Pools Starting at $58,000. Contact Us for Expert Pool Design & Construction Today.
Tilney Pools Creates Exquisite Swimming Pools & Spas for Your Personal Backyard Oasis.
New Pools Starting at $58,000
Voted #1 Tampa Pool Builder
Custom Swimming Pools & Spas
Elite Florida Pool Builder
Create Your Custom Oasis
Free Custom Pool Consultations
With You Every Step of the Way
Make Your Dream Pool a Reality
Bring Your Vision to Life
Exquisite Backyard Creations
Request a Free Quote
Pools to Meet Your Needs
Complete Backyard Designs
Pools Centered Around You
Get the Pool Design you've always dreamed of!
As St. Petersburg pool designers, we are inspired by the beautiful beaches, scenic views, and laid back lifestyle of the area. With every pool and spa that we build, our pool designers strive to maintain that seaside beauty. Whether you're looking for an intimate, secluded oasis with crystal blue water and tranquil elements, or a design that exudes luxury and the finer things in life, we're dedicated to creating your personal paradise. Featuring iridescent colors and inviting relaxation, our pools are designed to be personal havens for our clients. Keeping your personal style and desired amenities in mind, you and your pool designer will create the pool and spa you've always dreamed about. To inspire you for your upcoming project, take a look at our online gallery highlighting our recent residential and commercial pool designs.
Throughout the design process, our pool designers prioritize communication with our clients ensuring your vision is incorporated into the final design. You can count on our team of skilled pool designers to make your dream pool a reality every step of the way. Our pool designers strive to create innovative, functional pools that are a testament to our commitment to quality. At our St. Petersburg, Florida location, our pool designers have been recognized for their stunning designs and attention to detail, resulting in a loyal customer base. Choose Tilney Pools your pool designer, and we'll make sure that your new pool or spa is everything you've ever wanted and more.
Swimming Pools & Spas, It's All We Do!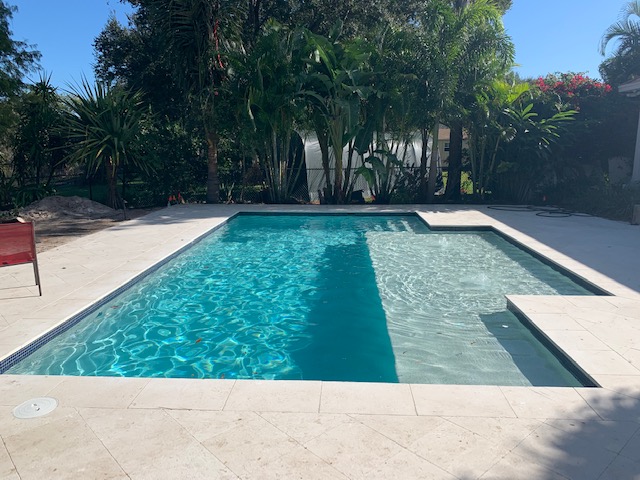 Quality And Craftsmanship Is Our Standard!
We are here to help you with all of your commercial and residential pool needs!
Contact Tilney Pools
If you would like to schedule a consultation with our pool design team or you would like more information regarding new pool construction, pool renovation, pool service, and maintenance from Tilney Pools, please feel free to contact us directly by email, by calling 727-724-4242 or complete the form below. Or let us know if you'd like to stop by our showroom!