Quality & Craftsmanship are Our Standard. Contact Us for a Free Pool Consultation Today.
Voted #1 Pool Builder by Tampa Magazine. Contact Us & Start Your Award Winning Pool Today!
Custom Pools Starting at $58,000. Contact Us for Expert Pool Design & Construction Today.
Tilney Pools Creates Exquisite Swimming Pools & Spas for Your Personal Backyard Oasis.
New Pools Starting at $58,000
Voted #1 Tampa Pool Builder
Custom Swimming Pools & Spas
Elite Florida Pool Builder
Create Your Custom Oasis
Free Custom Pool Consultations
With You Every Step of the Way
Make Your Dream Pool a Reality
Bring Your Vision to Life
Exquisite Backyard Creations
Request a Free Quote
Pools to Meet Your Needs
Complete Backyard Designs
Pools Centered Around You
Are you looking for a pool contractor in St. Petersburg, Florida?
We've got you covered at Tilney Pools! We are an experienced pool contractor in the area specializing in the design and construction of residential and commercial inground pools. Our team has the knowledge and expertise to deliver exceptional results whether you are updating an existing pool or building a completely new one. Tilney Pools understands every client has unique needs and preferences when it comes to their dream pool. To ensure your pool is tailored to your specific tastes and requirements, we offer a wide range of customization options. Whether you're looking for elegant water features or custom lighting, we'll work with you to create a truly one-of-a-kind swimming pool. Among our services, we offer Pebbletec interior finishes, hardscape decking, and high-end custom pools. As your pool contractor, we will work closely with you to understand your vision and help you select the best materials to bring it to life.
Our team is dedicated to providing personalized service and transparent communication throughout the entire process. With our team of experienced installers and designers, we can transform any backyard into a luxurious outdoor oasis. Our commitment to quality and craftsmanship on every project makes us a trusted pool contractor in St. Petersburg. Interested in getting started? To schedule a consultation with one of our experienced pool contractors, contact Tilney Pools today. We can't wait to hear your ideas and bring your vision to life!
Swimming Pools & Spas, It's All We Do!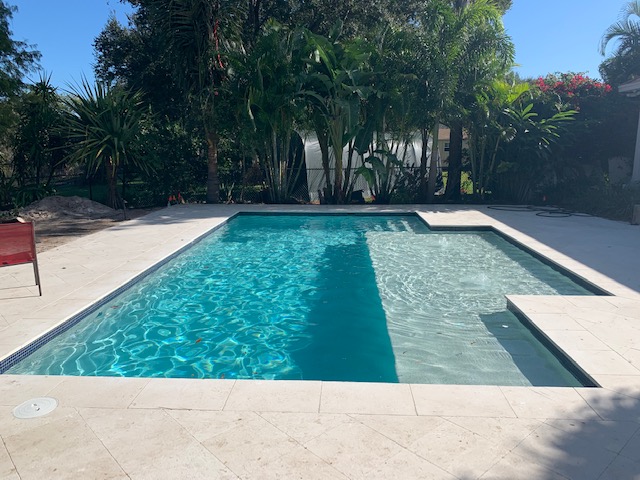 Quality And Craftsmanship Is Our Standard!
We are here to help you with all of your commercial and residential pool needs!
Contact Tilney Pools
If you would like to schedule a consultation with our pool design team or you would like more information regarding new pool construction, pool renovation, pool service, and maintenance from Tilney Pools, please feel free to contact us directly by email, by calling 727-724-4242 or complete the form below. Or let us know if you'd like to stop by our showroom!